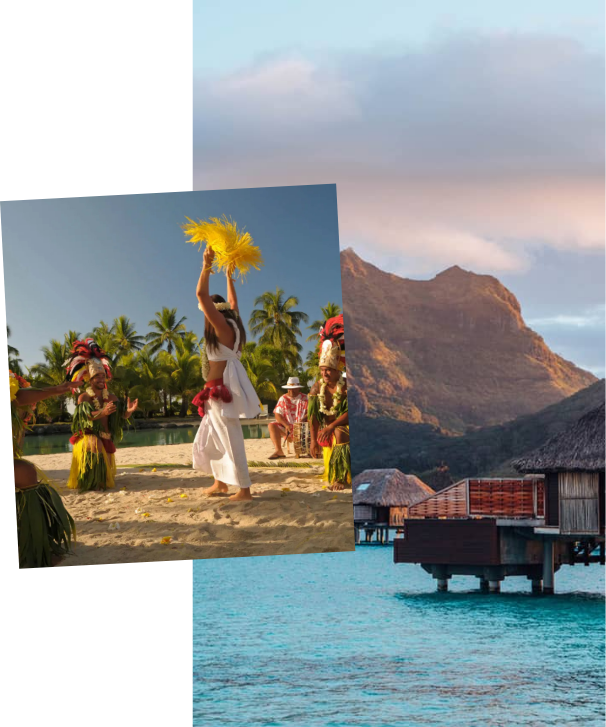 Family Fun and Lazy Afternoons
French Polynesia has become synonymous with extravagant indulgence. Resorts on the Pearl of the Pacific are honeymooners' dream, providing views of the island's square-topped peak and private overwater bungalows. 
This place makes your cares slowly fade as you kick back and relax while reading a good book or contemplating intoxicating backdrops of volcanic peaks, crystal-clear lagoons, turquoise seas, and golden beaches, enjoying cocktails at sunset. Among the activities offered at French Polynesia, you can find helicopter conveyances to explore the islands and snorkeling tours. If you venture further afield, you can meet real locals, discover deserted beaches, and learn about the surprisingly rich history and authentic Polynesian culture.
Whether going on a romantic getaway or with your family and friends, prepare to embark on the most luxurious expedition.