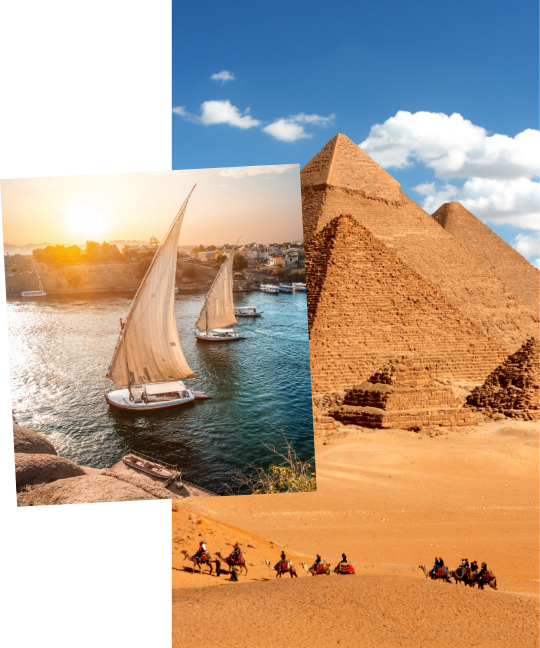 Travel Back In Time To A Cultural Empire
The Mighty Nile, sand-covered tombs, the magnificent pyramids, and towering Pharaonic temples entice you to explore Egypt. Experience the hospitality of its people while visiting one of the Seven Wonders of the World. You should not miss a camel ride past the Giza Pyramids at sunset and cruise the Nile in a unique luxurious way.
At this destination, enjoying the sun and sea, the culture and history, the adventure and awe is an everyday gift – They say life is a journey, so why not start it in Egypt?