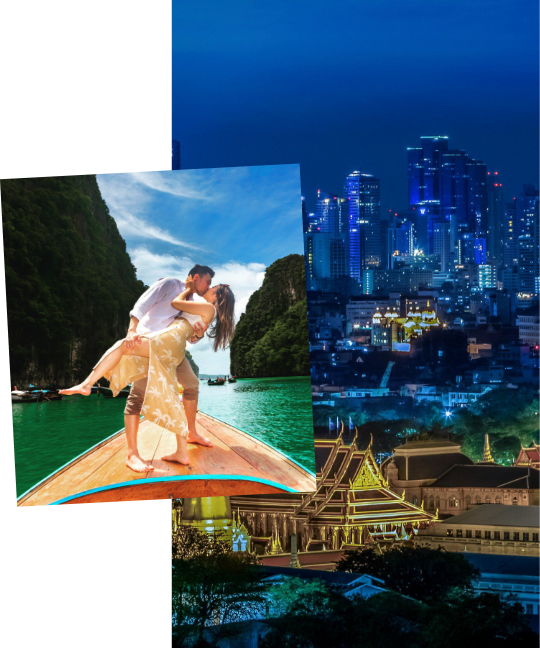 Want to get away from everything?
Have you ever contemplated what heaven would be like? You can rest assured that Thailand is superior. That's why this destination is one of the most popular honeymoon and romantic destinations. This is due to the paradisiacal beaches, exquisite resorts, and breathtaking scenery. 
Bangkok is a haven for both foodies and adventurers. This city never disappoints, from the floating markets to the street vendors selling fresh produce on foot. 
Its essential beaches are: Phuket, Krabi, Koh Samui, and Playas! 
Why then not give Thailand a try? You won't be disappointed!