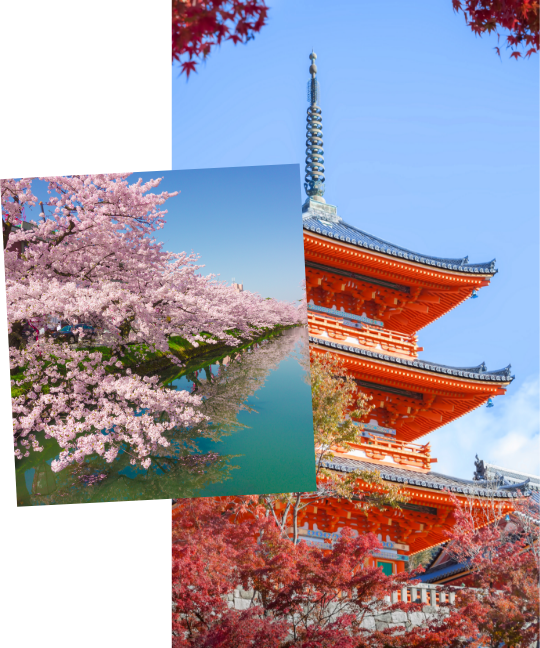 Past and Future, All at Once
Imagine yourself experiencing one of the world's most distinctive cultures while witnessing the difference between the neon-lit streets of Tokyo and the calm shrines of Kyoto, Japan will undoubtedly be a once-in-a-lifetime travel.
Immersing oneself in experiences such as a geisha performance, a tea ceremony, a custom-made kimono, or a maiko makeover will create lasting memories. Sushi aficionados will adore the authentic cuisine, while those with a more adventurous palate can sample regional dishes while sipping sake and local beer. 
We would love to guide you through Japan and help you maximize your visit to based on your interests and preferences. Are you ready for a luxurious millenary experience?