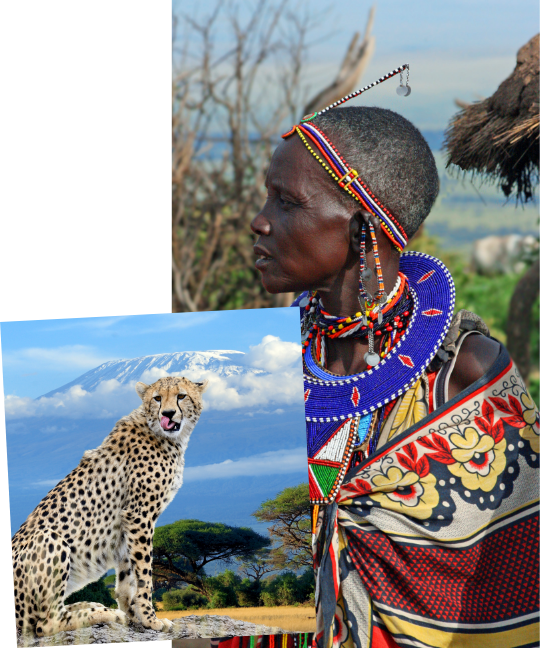 Close your eyes and mentally play "The Circle of Life"… You probably imagined a scene with roaming wildlife, awe-inspiring landscapes, and a stunning sunset. Well, you can experience this in real life at this mesmerizing destination!
Book a safari and explore the Masai Mara Reserve to have a close encounter with the Big Five. Witness Mt. Kilimanjaro's spectacular sunrise from a hot air balloon,  visit a local Maasai village and sway at the sound of their authentic music, culture, and way of life.
There is an option for every type of traveler, from luxury to adventure to cultural experiences; Kenya has it all.