Experiences
The trip begins in the Central Kalahari Game Reserve, the ideal place for that first encounter with nature, its species, and the spectacular starry skies of Africa. Here you will not only be able to see lions, cheetahs, hyenas, and wildebeests, but you will also be able to come into contact with the San or Bushmen, learn about their culture and lifestyle, and take part in a guided walk.
In the Okavango Delta, children can enjoy activities designed for them, such as tracking, fishing and releasing fish, and cooking, to name a few. Hiking and night exploration are part of the experience for this part of the trip. Lions, hippos, leopards, and elephants can be sighted in the game drives. The balloon ride is one of the special activities: the view from the air is a memory that will always accompany whoever experiences it.
Towards the end of the trip, we will discover the bank of the Linyanti River, where you can watch the herds of elephants in the dry winter months. The boat trip at twilight and sleeping outdoors under the African sky are unique experiences in this African safari worth enjoying as a family.
Accommodations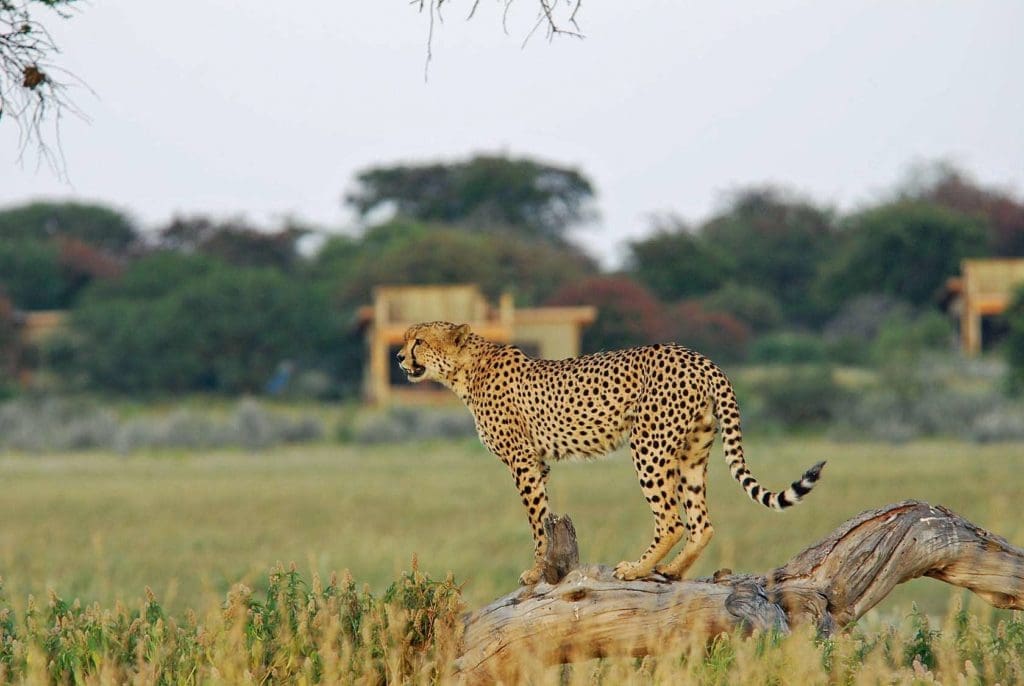 Wilderness Kalahari Plains Camp
Located in the Kalahari Desert each tent in the property has a terrace to sleep outside and enjoy the starry African sky in all its splendor.
---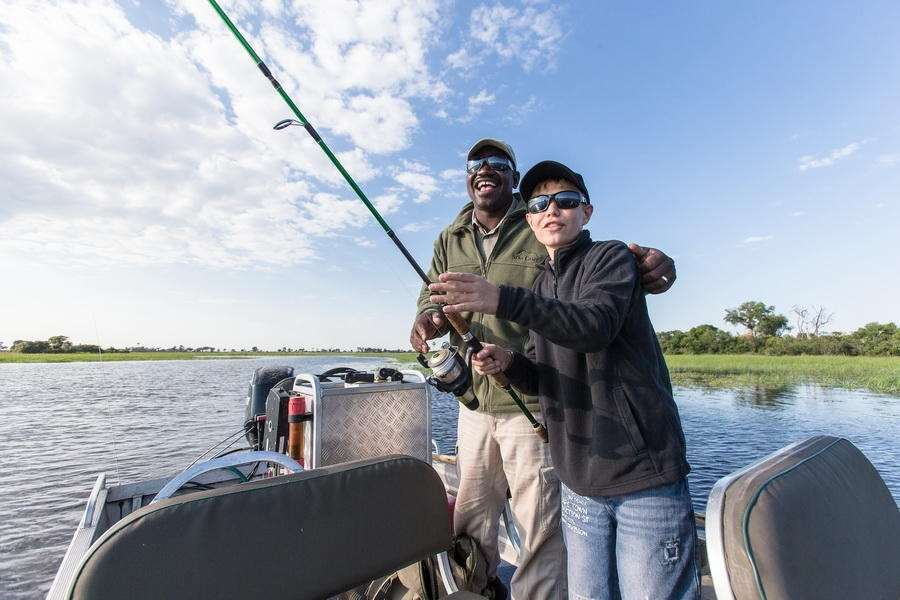 Wilderness Seba Camp
Next to the Okavango Delta, this resort has 8 spacious elevated tents, with bathrooms, and a private deck, and the family units have a swimming pool. Expert guides are specialized in activities for children.
---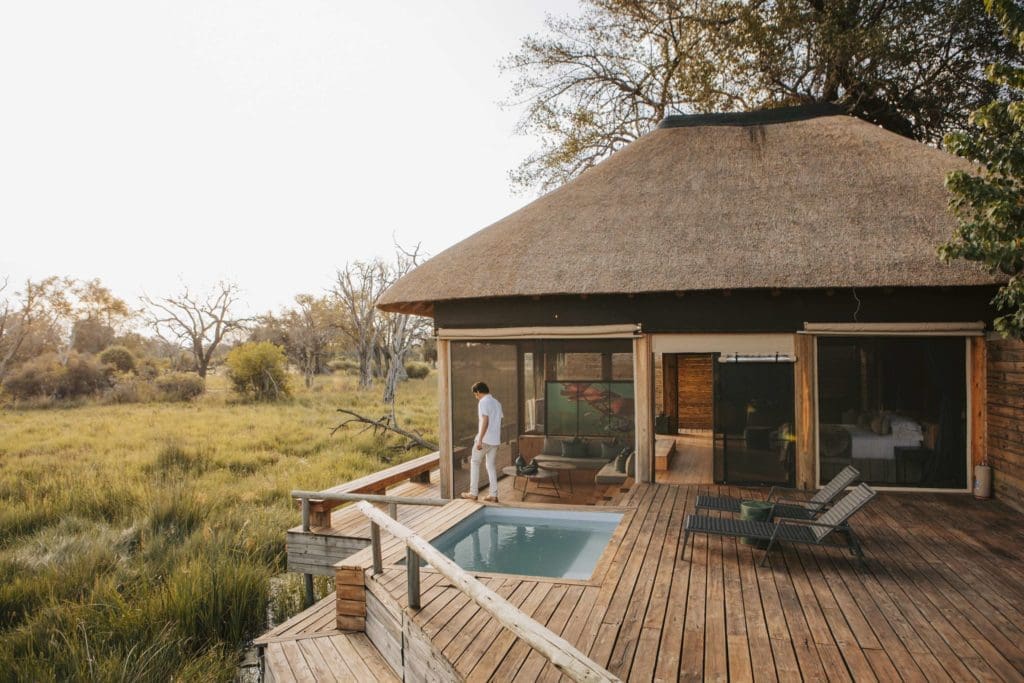 Wilderness Vambura Plains
The family unit has two large comfortable rooms, an outdoor shower, a private deck, and a pool with a view to the plains or the wetlands of the Okavango Delta.
---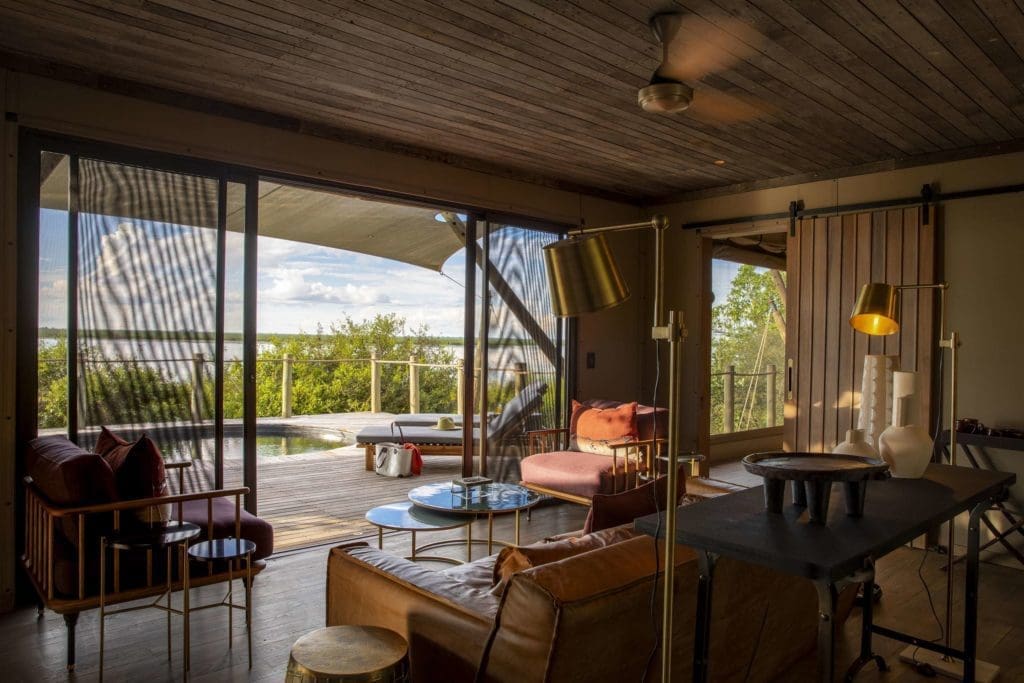 Wilderness DumaTau.
Lastly, this luxury hotel at the rim of Linyanti River has elevated tents that look out over the lagoon. And its main section includes rest and eating areas with spectacular views of the river.
Send us a message and bring everyone together to experience this family luxury African safari.