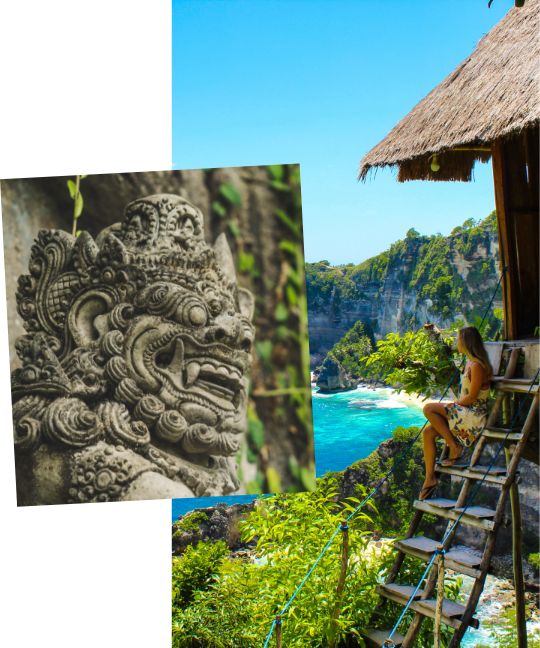 A Paradise Made Of Adventures
Are you ready to enjoy beautiful islands and idyllic beaches surrounded by a dense jungle and breathtaking scenery? Indonesia is a chain of 17,000 islands in southeast Asia rich in adventure. It is one of the best places in the world for surfing and yoga retreats due to its endless beaches, rich biodiversity, and cultural heritage – such as the ancient Hindu temples. Above all, its people are known for their happiness and friendliness, making you feel at home. 
You ought to stay at Amanjiwo, minutes away from the UNESCO heritage site of Borobudur and the Hindu temples on the Dieng Plateau. Join the Mystical Element of Borobudur tour and watch the sun rise over temples while listening to stories from exceptional guides. Also, we recommend you go glamping on Capella Ubud; guests are invited to pick up a brush under I Wayan Gama's tutelage. You can have all sorts of experiences, including cruising and touring.
Don't hesitate any more and book your travel to one of the most beautiful countries in the world!